I guess I'm a stickler for tradition. I always turn left off Main Street, U.S.A. and start my day in Adventureland. I always stop for a dole whip and make the same expression as I plummet down Splash Mountain. While I guess it's fine and perfectly normal to enjoy certain traditions at the Most Magical Place on Earth, I do crave something different every now and again – especially when it comes to restaurants. While Be Our Guest, California Grill, and 'Ohana remain some of the most popular restaurants on property, there are a few hidden gems you should try.
Here are the most underrated Disney World restaurants (and of course, what we love about them!)
1. Sanaa
Let's start off strong with Sanaa in the Kidani Village at Disney's Animal Kingdom Lodge. Having recently visited this resort for the first time, I was blown away by everything the resort had to offer and Sanaa was no different.
Sanaa offers spectacular views of the savannah that's located on the property. This includes zebras, giraffes, cranes, ostriches, and gazelles. For the longest time, I didn't really see the big deal about this resort because I've been to the zoo – I really didn't think I'd get excited seeing the same animals I've been exposed to my entire life, but I was wrong. There is something inherently magical about waking up and seeing a giraffe roam around outside.
With Sanaa, you get the best of both worlds. This menu is chock-full of bold and exotic African and Indian flavors that will spark your tastebuds. One of the most outstanding items is the Indian-style bread service that comes with several spices, including sweet mango chutney. This restaurant has such a chill, relaxing vibe that you genuinely won't want to finish your meal. I couldn't recommend this restaurant more!
Read more: Which is Better Animal Kingdom Lodge vs Kidani Village?
2. Jungle Navigation Co. LTD Skipper Canteen
Next time you're at Magic Kingdom, make a left toward Adventureland and stop in the Jungle Navigation Co. LTD Skipper Canteen for lunch. I slept on this restaurant for YEARS, always thinking it was just a regular quick service place. However, once I found out that it's themed to the Jungle Cruise, I was like, "Why have I not been dining here? Jungle Cruise is literally my favorite ride!"
What you've come to know and expect on the Jungle Cruise is exactly what you should expect at the Skipper Canteen. Instead of exploring the backside of water, the skippers have traded in their Nile Nelly and Congo Connie for a unique dining experience that'll have you screaming, "O2H, O2H!" The menu here offers a unique blend of Asian, African, and Latin flavors, with some of the most popular items being the Falls Family Falafel, Veranda Fried Rice, and "Tastes like Chicken" Because it is. Also, if you order the Sustainable Fish, just know that it's not Piranha; the skippers felt it was important to mention that.
Like Sanaa, what I love about the Skipper Canteen is how immersive and beautifully themed it is. This restaurant features three, uniquely themed rooms, including the Mess Hall, Jungle Room, and S.E.A. room, which used to be the secret meeting place for the Society of Explorers and Adventurers, all of whom have connections throughout all of the Disney Parks! It's a really fun restaurant that offers jokes and flavorful cuisine at an affordable rate. Most dishes cost between $15-$34.99 a person.
Read more: The Ten Best Jungle Cruise Jokes
3. Liberty Tree Tavern
Staying at Magic Kingdom, we head on over to Liberty Square. Because of where Liberty Square is located, it's usually overlooked as people rush to get to the Haunted Mansion. But, this is an immersive area, even down to the brown pavement on the ground (trust us, you don't want to know what it represents). One of the hidden gems is the Liberty Tree Tavern. At this colonial-inspired restaurant, every day is practically Thanksgiving since the menu includes turkey, stuffing, mashed potatoes, and macaroni and cheese.
The food here is served similarly to 'Ohana at Disney's Polynesian Resort. It's brought out on a platter and is all-you-can-eat for $39 per adult and $21 per child. Guests have two dining options: the Bill of Fare or Tavern Keeper's Feast. The Tavern Keeper's Feast is a vegetarian menu and includes plant-based meatloaf, warm apple cake, and a salad.
Because the menu is so heavy, I would recommend eating here for dinner only, as you can get super sluggish for the rest of your day if you dine there for lunch.
Read more: Liberty Tree Tavern Review
4. Trattoria al Forno
Trattoria al Forno is a casual Italian restaurant located at Disney's BoardWalk Resort. The food here is served a la Carte, family-style, and includes delicious recipes such as Lasagna al Forno, Rosemary-Tuna Carpaccio, and Truffle Gnocchi. The prices here are on par with a lot of other Disney restaurants and goes upward of $39 per person.
What I love about this restaurant (besides everything) is that it only uses authentic Italian ingredients, so you know what you're eating is the very best. Plus, they offer over 60 types of wine. This restaurant is perfect for couples, especially those celebrating their honeymoon or anniversary.
This eatery used to offer a character breakfast featuring Prince Eric, Ariel, Flynn Rider, and Rapunzel. However, due to COVID-19, this character experience has been suspended. We can't wait until it comes back!
Read more: Trattoria al Forno Dining Review
5. Boatwright's Dining Hall
If you've never heard of Boatwright's Dining Hall, you're not alone, as it's so underrated and it doesn't deserve to be. You'll find this restaurant at Port Orleans Riverside and it's home to the tastiest catfish and jambalaya you'll ever eat.
The theme of this restaurant is so creative and features the skeletal hull of a fishing boat that hangs above you as you dine. The restaurant overlooks the Sassagoula River and makes for the perfect, idyllic dining experience for you and your loved ones. Even though this restaurant is temporarily closed, it's one we recommend you earmark for future trips – especially if you love delicious Southern cooking!
Are You Going to Disney World? Don't Forget to Make Your Dining Reservations!
If you're visiting Disney World, don't forget that you can make dining reservations up to 60 days in advance. Reservation availability usually opens each day at 5:45 a.m, so if you're eager to snag one of those hard-to-get reservations, your best bet is to log on as soon as this window opens. Remember, dining reservations are changing all the time, so we recommend checking in periodically per day to see what becomes available. We hope you add these underrated Disney World restaurants to your list on your next visit. You won't be disappointed!
Read more: Insider Disney Dining Plan Tips & Tricks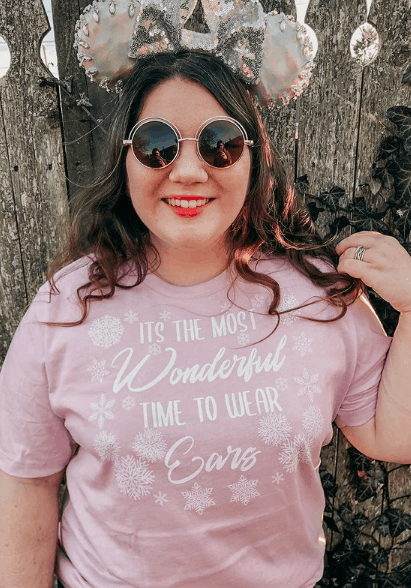 As a self-proclaimed Mouseketeer, Courtney Dercqu is a fan of all things Disney. Between decorating her desk with souvenirs from the park, to making unique mouse ears and having a dedicated Disney Instagram, Courtney is a true believer in the magic of a Walt Disney World vacation. Having had more than 200 articles published on various content, Courtney's excited to share her knowledge and experience with everyone! Be sure to follow her on Instagram for all the Disney magic.
Need More Help Planning Your Vacation?
A travel agent is an essential resource when planning a vacation. Reach out to Magical Travel and they will make sure your vacation is pure magic and no stress! Their services are 100% FREE to you!