Now that Rapunzel has left her tower, you may be wondering where you can find her on your next Walt Disney World vacation. If this sounds like you, you've come to the right place. Scroll down for some helpful tips on where you can find Rapunzel at Disney World.
Magic Kingdom
Guests will be able to find Rapunzel in various spots all across the Magic Kingdom:
Princess Fairytale Hall
First, you can have a meet-and-greet with Rapunzel at Princess Fairytale Hall in Fantasyland. Rapunzel usually shares this meet-and-greet with Princess Tiana from Princess and the Frog. Here, you'll be able to get your picture taken with both princesses, get an autograph and have a quick conversation with them about their favorite adventure! Rapunzel usually takes her time with guests, which can make the wait to meet her a tad on the long side, but it's definitely still worth it!
Read more: The Best Places to Meet Princesses at Disney World
The Festival of Fantasy Parade
In addition to Princess Fairytale Hall, you'll also be able to spot both Rapunzel and Flynn Rider during the Festival of Fantasy parade. The Festival of Fantasy parade usually takes place at 3:00pm every day at Magic Kingdom and you'll not only get to hear "I've Got a Dream" from Tangled but you can see your favorite spunky princess hold her frying pan as she waves to guests down below.
Read more: Festival of Fantasy Parade
Happily Ever After Fireworks Show
You'll be able to see a projection of Rapunzel and Flynn Rider light up Cinderella Castle during the Happily Ever After fireworks show that takes place in Magic Kingdom each night. The best part of this scene is when the castle becomes filled with the golden, floating lanterns as they take to the night sky!
Read more: Does Disney World Have Fireworks Every Night?
Mickey's Royal Friendship Faire
Rapunzel and Flynn Rider also appear in Mickey's Royal Friendship Faire, a show that takes place daily in front of Cinderella Castle. During this show, guests are invited to watch their favorite Disney characters interact with one another in a magical musical that will have you smiling from ear to ear.
Pro tip: Due to the Coronavirus pandemic, character-meet-and-greets, parades, fireworks and daily stage shows have been temporarily stopped. However, not all is lost! You can still see Rapunzel during the The Royal Princess Processional Cavalcade.
Read more: Did the Pandemic Erase All the Magic From Disney World, the Most Magical Place on Earth?
The Royal Princess Processional Cavalcade
Every day in Magic Kingdom, guests can spot the Royal Princess Processional Cavalcade. It starts in Frontierland, to the left of Splash Mountain and continues through Liberty Square before making its way down Main Street U.S.A. On this princess cavalcade, you'll not only spot Rapunzel, but Cinderella, the Fairy Godmother, Ariel, Snow White, Belle, Aurora, Tiana, Jasmine and Merida, who leads the way on horseback.
Bonus: In Fantasyland, nestled between the entrance to Liberty Square and it's a small world, you'll find the village of Corona. Even though you won't technically find Rapunzel here, you'll be able to see her tower, go on a quest to find hidden Pascals and even catch a glimpse of some floating lanterns!
Read more: Hunting for Hidden Pascals at Magic Kingdom
Epcot
While you won't be able to meet Rapunzel anywhere in Epcot, you will be able to buy merchandise, including dolls that are inspired by the spunky princess in the Germany pavilion in the World Showcase! You can buy this merchandise at Der Teddybar — and trust us, this quaint little store is worth visiting on your next trip around the world!
Read more: 20 Epcot Must Do's
Hollywood Studios
Rapunzel? In Hollywood Studios? Really? Really! While you won't *technically* be able to see Rapunzel in person, you will be able to catch a glimpse of her during the bubble mist scene during Fantasmic! This nightly show takes guests straight into Mickey Mouse's dream where the forces of good and evil battle it out. Don't worry, though – good always wins!
While this show has hardly changed since it first opened, Imagineers added scenes from Tangled, along with Frozen and Princess and the Frog back in 2015.
Read more: Hollywood Studios Map Disney World
Disney's BoardWalk
Trattoria al Forno at Disney's boardwalk is a casual Italian eatery that offers both breakfast and dinner. Guests can meet and have their pictures taken with Rapunzel and Flynn Rider during the Bon Voyage Adventure Breakfast. Guests can also meet Prince Eric and Ariel in her human form here, as well.
Breakfast will cost you anywhere from $15.00-$34.99 per person. Due to the Coronavirus pandemic, character dining is temporarily suspended at this location.
Read more: Trattoria al Forno Dining Review
Where Can My Kids Get a Rapunzel Makeover at Disney?
If your child is as obsessed with Rapunzel as we are here at WDW Vacation Tips, then why not have them get a custom makeover inspired by their favorite princess? Guests between the ages of 3-12 can get a Rapunzel-inspired makeover at Bibbidi Bobbidi Boutique, which has locations at Magic Kingdom, Disney Springs and at Disney's Disney's Grand Floridian Resort & Spa.
Read more: Bibbidi Bobbidi Boutique for Adults at Disney World
So there you have it: all the places you can find Rapunzel at Disney! Did you have a favorite interaction with Rapunzel? We'd love to hear about it!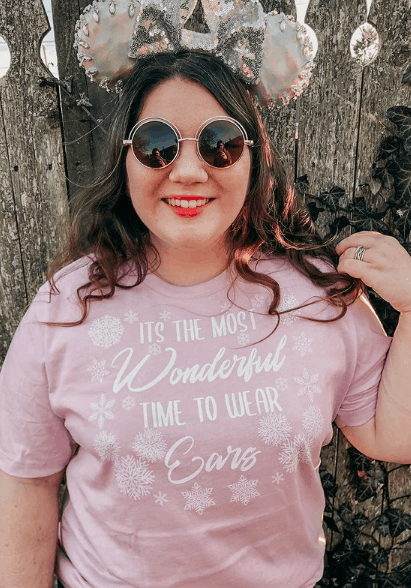 As a self-proclaimed Mouseketeer, Courtney Dercqu is a fan of all things Disney. Between decorating her desk with souvenirs from the park, to making unique mouse ears and having a dedicated Disney Instagram, Courtney is a true believer in the magic of a Walt Disney World vacation. Having had more than 200 articles published on various content, Courtney's excited to share her knowledge and experience with everyone! Be sure to follow her on Instagram for all the Disney magic.