It goes without saying that Walt Disney World offers enough dining experiences, activities, and excursions to keep someone on property indefinitely — but that doesn't mean you shouldn't take the time to explore what else the Sunshine State has to offer!
While Florida is known for their world-class theme parks and attractions, they're also known for their beaches – and trust me, there are a LOT of them (663 miles worth, in fact). So while you're packing your Minnie Ears and Disneybound outfits in your suitcase, be sure to pack a swimsuit because here are the top 10 best beaches near Disney World you have to check out!
Vero Beach
What better way to keep the magic of Disney alive than by visiting a beach resort that's owned by Disney! Located on the Atlantic Treasure Coast in Vero Beach, this quiet, luxurious destination sits about two hours outside of Walt Disney World.
At Disney's Vero Beach Resort, guests can go kayaking, visit the spa, get a massage and even observe Loggerhead sea turtles nesting during the summer season. Unlike the other beaches in Florida that are usually crammed with people, the beach at Disney's Vero Beach Resort is quiet in comparison, which makes it the perfect, relaxing getaway!
Read more: Disney's Vero Beach Resort Full Review
Cocoa Beach
Located only about an hour outside of Walt Disney World is Cocoa Beach – a beach known for its awesome surfing! Because of their calm and consistent waves, Cocoa Beach is a popular spot for kids and adults to learn how to surf (I mean, how else are you going to prepare for Disney's Typhoon Lagoon, right?)
Cocoa Beach also has their own boardwalk with world-famous stores such as Ron Jon's Surf Shop (which is open 24 hours), and also offers segway tours, a skate park, kiteboarding, paddle boarding, and world-class dining that overlooks the water. This beach can get crowded depending on the time of year you visit, so be warned.
Canaveral National Seashore
If you're looking to soak up some sand and history, look no further than Canaveral National Seashore. This 58,000 acre stretch of land is home to multiple beaches including Playalinda Beach and Apollo Beach and sits only about an hour outside of Walt Disney World. While this beach offers guests the ability to take a kayak out on the water and explore hiking trails, the most unique offering you'll find here is the ability to view rocket launches from Kennedy Space Center. Because of how busy the area can become due to this one-of-a-kind viewing opportunity, the beach may be closed off to guests once it hits a certain capacity.
Anna Maria Island
Talk about a getaway, Anna Maria Island is Florida's hidden gem. Anna Maria Island is home to three beaches: Manatee Public Beach, Coquina Beach and Anna Maria Bayfront Park. If you're visiting Walt Disney World to celebrate your wedding, honeymoon or anniversary, you have to take the two hour drive to Anna Maria Island.
While Anna Maria Bayfront Park can get crowded during the weekends, it's also home to Bean Point – a breathtaking scenic area that gives visitors unobstructed views of the sunset over the Atlantic Ocean. Coquina Beach is usually the least crowded and has a boardwalk, gorgeous views and the ability to go shelling. Manatee Public Beach is perfect for families and offers volleyball courts, playgrounds, lifeguards on duty and a cafe.
Read more: Tips for Planning a Romantic Getaway to Disney World
Ponte Vedra Beach
Have you ever wanted to see a 40-foot sand dune? At Ponte Vedra Beach, you can. This is the perfect beach to take a long stroll along the water, go shelling and even try to spot some shark teeth at Mickler's Beach in Ponte Vedra. It'll take you about two hours and 40 minutes to get here from Walt Disney World, but the tranquility of this beach is well worth the commute.
Clearwater Beach
Clearwater Beach is one of the most popular beaches and tourist destinations in Florida. Like many of the other beaches on this list, it's about an hour and a half outside of Disney World. Clearwater Beach is the idyllic spot for families, as the beach is home to Pier 60, which has street performers, crafters and many other kid-family activities. In addition to this, Clearwater Beach is one of the only beaches in Florida that has lifeguards 365 a year, which is one of the main reasons it's become such a staple for visiting families.
The beaches here are pristine and offer a beautiful view of the water. It also has such a laid-back vibe, which is why it's the perfect little daytrip for you and your little ones.
St. Pete Beach
There's only one word for St. Pete Beach: gorgeous. St. Pete Beach sits about an hour and a half outside of Walt Disney World and is known across the world for being a popular seaside tourist destination. In fact, St. Pete Beach has been rated as the #1 beach in the United States by Tripadvisor and it's no surprise why. This area is extremely popular for various water sports including paddle boarding, windsurfing and parasailing.
It is also home to top-of-the-line dining experiences. If you're up for an adventure, you can take a walk over to the Corey Avenue district – a funky little shopping strip that is home to unique boutiques and restaurants.
Guests can also take a sunset cruise and get up close and personal with dolphins and even manatees.
Daytona Beach
Daytona Beach, located about an hour and a half outside Walt Disney World is a gorgeous beach with picturesque views of the water and white sand to dig your toes in. One of the best parts about this area is the Daytona Beach Boardwalk and Pier, which has a rollercoaster, arcade games and great places to eat. One of my favorite things about Daytona Beach is that they offer manatee tours. Guests can board a boat for a scenic tour around the Ponce Inlet to spot manatees, dolphins and other types of wildlife.
And speaking of other types of wildlife, we have to do our due diligence here and let you know that Daytona Beach has earned the nickname "Shark Attack Capital of the World." Since 1882, Daytona Beach has suffered 275 shark-related incidents – and while Bruce may be a funny character in Finding Nemo, he's not someone you want to run into on your Florida vacation. While this might be enough to deter you from getting into the water, there are still a number of fun and relaxing activities the whole family can do at Daytona Beach.
Ormond Beach
Nestled in Volusia County, Florida – about an hour and a half from Disney World – is Ormond Beach and it has some of the most crystal clear waters you'll ever see in your life. Unlike other beaches in Florida, Ormond Beach has fewer seashells and hard-packed sand, making it the ideal place to take a stroll or run along the ocean.
This area is home to the Ormond Scenic Loop & Trail, a 30-mile stretch of land that takes visitors through "Old Florida." On this loop, you'll encounter Spanish moss and a plethora of overhanging oak trees. This area looks like something straight out of a fairytale!
Honeymoon Island Beach
Contrary to its name, Honeymoon Island Beach isn't just for honeymooners (although it does make quite the romantic place for couples!) Situated about an hour and a half outside of Walt Disney World, Honeymoon Island Beach is a dog-friendly beach that takes visitors back in time to a place when things weren't so hustle bustle.
On this four mile stretch of beach, you'll encounter seashells on the soft, white sand and gorgeous views of the Gulf of Mexico water. Despite being the most visited state park in all of Florida, Honeymoon Island Beach offers guests so much space that you'll truly feel like you're on an exotic island all to yourself. Guests can enjoy the peacefulness of a tranquil bike ride, go hiking, shelling and even fishing. You can also hop on the local ferry to Caladesi Island – a scenic, almost untouched piece of land that is perfect for nature lovers and those who are looking to get unwind and enjoy the true beauty of Florida.
Read more: The Ultimate Disney World Guide for Florida Residents
So there you have it: the top 10 best beaches near Disney World! Did any of your favorites make the list? Be sure to let us know in the comments.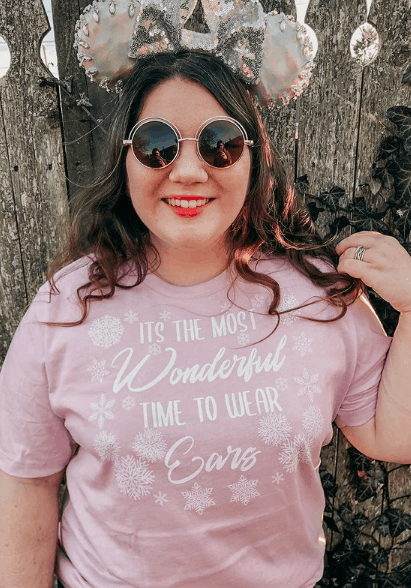 As a self-proclaimed Mouseketeer, Courtney Dercqu is a fan of all things Disney. Between decorating her desk with souvenirs from the park, to making unique mouse ears and having a dedicated Disney Instagram, Courtney is a true believer in the magic of a Walt Disney World vacation. Having had more than 200 articles published on various content, Courtney's excited to share her knowledge and experience with everyone! Be sure to follow her on Instagram for all the Disney magic.