If you've ever visited Walt Disney World, chances are you're familiar with pin trading. Disney pins are located pretty much everywhere around the parks and resorts. On my recent trip to Disney Springs, I finally decided to buy a few for myself and have gone down the rabbit hole of pin trading. If you're looking to get started on Disney pin trading, we've got you covered. Continue reading for the ultimate guide to Disney pin trading.
What is Disney Pin Trading?
Disney pin trading is an interactive experience that allows guests to swap their pins with other guests and even Cast Members. Pin trading was first introduced in the parks in October of 1999 as part of the Millennium Celebration. More than 20 years later, pin trading has become more popular than ever, with events taking place on Disney property and off it. In fact, there's an entire website dedicated to it called Disney Pins Blog, which provides a list of all upcoming pin-trading events.
How to Pin Trade at Disney World
There are countless pin trading stations scattered throughout the parks, so your first step will be knowing where to look. When you see a Cast Member wearing a pin lanyard, you can ask them to see their available pins. If you find one you like, you can trade one you have with them. If they don't have one you're interested in, no worries.
Pin Trading Locations in Magic Kingdom
There are eight pin trading locations in Magic Kingdom:
Main Street Theater
Splash Mountain
Space Mountain gift shop
Pirates of the Caribbean gift shop
Memento Mori
Sir Mickey's
The Emporium
Frontier Trading Post
Pin Trading Locations in Hollywood Studios
The pin trading locations in Hollywood Studios is located at:
The 5 & 10 Store on Hollywood Boulevard
Rock Around the Shop
Pin Trading Locations in Animal Kingdom
There are three pin trading locations in Animal Kingdom. These are located at:
Africa Pin Station
Garden Gate Gifts
Discovery Trading Post
Pin Trading Locations in EPCOT
There is only one official pin trading location in Epcot, which is located at Pin Traders. However, pins have been spotted in the World Showcase; it's just not a constant thing!
Pin Trading Locations at Disney Springs and Resorts
Guests will be able to trade pins at Pin Traders in Disney Springs. Most resorts on property also feature a pinboard, however, this will vary. If a pinboard is available, it will usually be prominently displayed in the lobby.
Read more: Best Pin Trading Spots at Disney World
Disney Pin Trading Rules
Like with pretty much everything in Disney World, pin trading does have some rules. First and foremost, you should only swap authentic Disney pins. Unfortunately, there are a lot of counterfeit pins that have popped up on sites like eBay, that sometimes make their way into the parks. Flip your pin over to see if it has a copyright logo on the back. Official Disney pins will also have a Mickey Mouse head backing. If you genuinely didn't know you had a counterfeit pin, a Cast Member will still let you trade.
Second, all pins should be in good shape before they're traded. This pin isn't going to be staying with the Cast Member; it's being given to them to be traded with another pin trader. Pins should be clean and free of any cracks, chips, or missing pieces.
Here are some additional pin trading rules:
You can only trade two pins per Cast Member per day
All pins should be affiliated with Disney
Disney name pins (i.e. – Courtney or John) can't be traded
Guests will not be allowed to trade for "showcase pins," which are solely used for pin trading demonstrations
Do not touch the pins on the board or lanyard. Instead, point to the one you'd like to see and the Cast Member will grab it for you.
Pin Trading Prices
While it's free to trade pins with other guests and Cast Members in the parks, pins are categorized into four price points when purchased brand new:
Green/Silver: $14.99
Blue/Yellow: $12.99
Pink: $14.99
The more expensive the pin is, the more intricate or popular the design may be. The good news is that you can trade for any pin you like, so if you have a green pin but want to trade it for a pink one, you can. This is a great little trick to getting more expensive pins at a reduced rate. Just remember, you may have to wait a while to find the one you're searching for if you choose to not buy it outright.
While this is the current price point of most pins throughout the parks, these prices are, of course, subject to change without notice.
Pin Trading Tips
If you want to give pin trading a try, but aren't ready to fully commit yet, we recommend buying a starter kit. A starter kit is usually themed to a certain design or movie. For example, I ended up buying a mystery pack of themed balloons for around $20.00 These packs don't cost a lot of money and can be a great introduction to pin trading around the parks. Keep in mind that these kinds of pins may be easier to trade with Cast Members than other park guests due to how common they are.
Can Cast Members Decline a Request to Trade Pins?
Technically, yes, but probably not for the reason you think. Cast Members will usually decline a request to trade if they already have your pin on their existing board. This is because they don't want duplicates.
Furthermore, Cast Members are required to inspect the authenticity of pins before accepting them. A Cast Member won't be allowed to turn your pin trading request down if you're giving them something they don't like. However, the same can't be said for trading with park guests.
Etiquette for Pin Trading With Other Park Guests
When you're pin trading with other park guests, the trading experience is a two-way street. Trading only works when both of you have something you want to trade for. Like Cast Members, there is a time and place to inquire about someone's pin. Don't ask them while they're eating or mid-conversation if you can avoid it. Remember, extend the same courtesy to them as you would want to be extended to you.
How Many Pins Should I Bring to Disney World?
There is no one-size-fits-all answer to this question, but most pin traders agree that 50 is probably the best number. For starters, this gives you a nice enough selection to bring into the parks so you won't have to worry about duplicates. Also, 50 pins can easily fit inside a ziplock bag in your backpack. Second, it gives you enough flexibility to trade during the duration of your vacation.
How to Display Your Disney Pins at Home
Fortunately, there are countless ways you can display your Disney pins, both in the parks and when you get back home. In the parks, many visitors wear lanyards so they can easily display their collection and trade with others. I have my villain lanyard hanging up over my desk, and think it's a really cute way of displaying all my Disney villain pins!
Besides a lanyard, many pin collectors display their pins on a corkboard. These are really easy to customize, as they come in a variety of shapes and sizes. I've also seen people add them to shadow boxes, backpacks, handmade mouse ears, denim jackets, and even frame them.
Read more: The Best Disney Pin Display Ideas
Final Thoughts
Pin trading is a lot of fun and something that once you do, becomes slightly addicting! Plus, it's another way to have fun in the parks, and who can say no to that?
Do you collect Disney pins? Let us know what your grail pin is and if you have it in the comments. And don't forget to follow WDW Vacation Tips on Instagram for all your Disney tips and trips!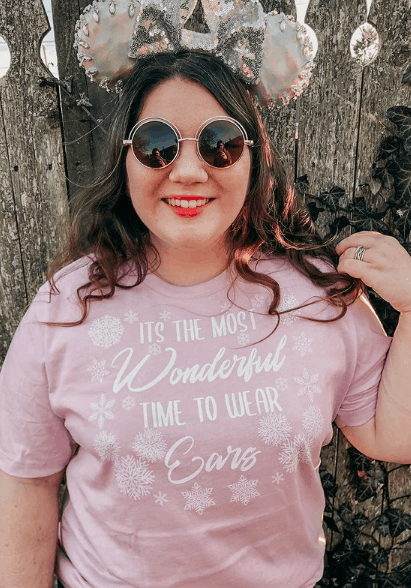 As a self-proclaimed Mouseketeer, Courtney Dercqu is a fan of all things Disney. Between decorating her desk with souvenirs from the park, to making unique mouse ears and having a dedicated Disney Instagram, Courtney is a true believer in the magic of a Walt Disney World vacation. Having had more than 200 articles published on various content, Courtney's excited to share her knowledge and experience with everyone! Be sure to follow her on Instagram for all the Disney magic.
Need More Help Planning Your Vacation?
A travel agent is an essential resource when planning a vacation. Reach out to Magical Travel and they will make sure your vacation is pure magic and no stress! Their services are 100% FREE to you!