On my last trip to Disney, my husband and I stayed off Disney World property and I recently learned about an entrance to Disney World that I had never known about. If you visit Disney World often and fly in from MCO, then you've probably only used the main gate, but there are actually several other entrances to the Most Magical Place on Earth that are seemingly in the middle of nowhere.
Here are the "secret" entrances to Disney World you probably didn't know about (and of course, some you probably did!)
How Do You Enter Disney World?
There are 8 total entrances to Disney World. These include:
World Drive
Vista Blvd.
Western Way
Buena Vista Drive
World Center Drive/Epcot Center Drive
Hotel Plaza Blvd
Osceola Parkway
Reams Road
As I said, some of the entrances are off Florida's main roads, seemingly in the middle of nowhere so, not every entranceway features that classic Disney arch you drive under while on Disney's Magic Express. Neither Vista Blvd, Buena Vista Drive, Reams Road, or Hotel Plaza Blvd feature an archway. However, the entrance on Hotel Plaza Blvd features two signs of Mickey and Minnie to welcome you onto the property.
The rest of the entranceways – World Center Drive/Epcot Center Drive, Western Way, and World Drive feature arches. I don't about you, but for me, driving under those classic arches makes me feel like my Disney vacation has truly begun!
Is There a Back Entrance to Magic Kingdom?
There are surprisingly a LOT of different ways to get to the Magic Kingdom. One of the most well-known is the path that leads from the Contemporary Resort to Magic Kingdom. This allows you to bypass the security check at the main gate and lets you out at the ticket section. This is a brief, casual walk and will only take you about five minutes each way. Just note, that to get to Magic Kingdom, you will have to cross the street so be on the lookout for oncoming traffic.
However, one of the lesser-known entrance ways is courtesy of the Grand Floridian. The new walkway opened in late 2020 and offers guests staying at that resort the opportunity to walk to the park instead of taking the bus or hopping on the monorail.
Depending on the side of the resort you're staying at, this walk will take between 12-16 minutes. If you're staying at Disney's Polynesian Resort, you're not out of luck, as you do have the option to walk to Magic Kingdom, but be warned – it's going to take you much longer, as you'd have to walk to the Grand Floridian and use their walkaway. In total, this would probably take you about a half-hour.
Read more: Grand Floridian Resort Map
How Many Entrances Are There to Epcot?
Welcome, travelers to the International Gateway! This lesser-used entrance takes guests right into the World Showcase between France and the United Kingdom pavilions. This entrance is convenient for guests staying on property at either the Boardwalk Inn or Yacht and Beach Club, as it'll only be about 10 minutes to walk from their resort to the park.
Guests staying at these resorts also have the option of taking a watercraft service to the International Gateway, as well. These boat rides take about 25-30 minutes to arrive at the park.
This entranceway used to be a bit more secretive, but with the addition of the Skyliner, it's become a popular entrance for anyone staying at a Skyliner resort such as Pop Century, Art of Animation, the Riviera, and Caribbean Beach.
Read more: Disney's BoardWalk Inn Map
How to Get to Hollywood Studios
Like Magic Kingdom and Epcot, guests have several ways to get to Hollywood Studios. Like Epcot, guests can walk to Hollywood Studios if they're staying at the Boardwalk Inn or Yacht and Beach Club resorts. This walk will take you about 20 minutes each way.
Also like Epcot, guests can take the Skyliner if they're staying at a connecting Skyliner resort. While this drops you off at the main entrance like the buses, it's another alternative that guests really enjoy.
"Secret" Entrance to Animal Kingdom
Unlike the rest of the parks on property, Animal Kingdom is a little bit out of the way. Even though it's only about 2.5 miles from Animal Kingdom Lodge, there is no direct walking path to get to Disney's Animal Kingdom theme park from the nearest. However, there is a little shortcut you can take to help beat the crowds.
If you slip into the Rainforest Cafe and exit through the gift shop, you'll have access to your own "private" turnstile to enter the parks. And yes, this section does offer bag checks, as well. This is because guests might have an early reservation, which starts as early as 8:30 am, so Disney wants to make it convenient for those visiting Animal Kingdom once their reservation concludes.
Read more: Rainforest Cafe at Disney's Animal Kingdom Dining Review
Did Any of These Surprise You?
I was surprised to learn about some of these tips and tricks when it comes to entering the Walt Disney World theme parks. Have you ever entered the property through one of these hidden entrances? Let us know in the comments and be sure to follow us on Instagram at @wdwvacationtips!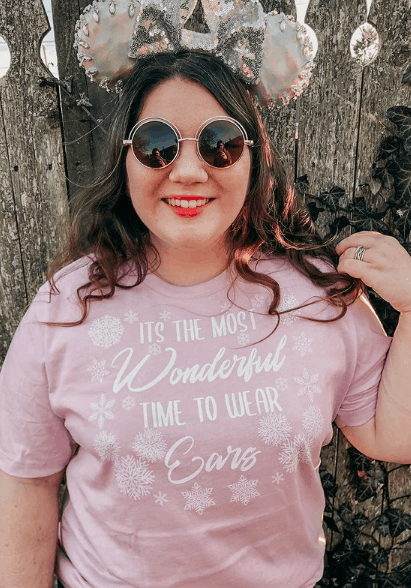 As a self-proclaimed Mouseketeer, Courtney Dercqu is a fan of all things Disney. Between decorating her desk with souvenirs from the park, to making unique mouse ears and having a dedicated Disney Instagram, Courtney is a true believer in the magic of a Walt Disney World vacation. Having had more than 200 articles published on various content, Courtney's excited to share her knowledge and experience with everyone! Be sure to follow her on Instagram for all the Disney magic.
Need More Help Planning Your Vacation?
A travel agent is an essential resource when planning a vacation. Reach out to Magical Travel and they will make sure your vacation is pure magic and no stress! Their services are 100% FREE to you!