So many of our blogs talk about what you SHOULD do while visiting the happiest place on earth, but is there anything you SHOULDN'T do? If you ask us, there's nothing more magical than spending a day at Disney's Magic Kingdom. With over 40 rides and attractions and a number of cool and unique dining options to explore, it's definitely easy to overlook or miss some things (especially if this is your first time visiting).
Regardless of whether it's your first or 50th time visiting Disney's Magic Kingdom, we've got you covered. Here are the top 10 mistakes you should definitely avoid next time you're visiting Magic Kingdom.
1. Not Getting a Lay of the Land
There are five distinct lands in Magic Kingdom: Adventureland, Tomorrowland, Fantasyland, Frontierland, and Liberty Square. And, if you want to be technical, I guess you could also include Main Street, U.S.A., as well (so 6).
I can't tell you how many times I've booked a FastPass+ for Splash Mountain and Buzz Lightyear Space Ranger Spin right after one another, forcing me to hoof it all the way from one part of the park to the other. So, I definitely recommend checking out how far each ride you want to go on is from one another that way you're giving yourself ample time to get from Point A to Point B. Plus be sure to sneak a peek at The Secret Shortcuts of Disney World.
FastPass+ aside, if this is your first time visiting Magic Kingdom, always use Cinderella Castle as your landmark. This will take you to the center of the park if you get lost and allow you to regroup. Before you visit, check out where each land is located so you can get an idea of what you want to do in each section of the park. You can also grab a map as soon as you enter Magic Kingdom to reference back to during the day.
For reference, if you go left from Main Street, U.S.A, you will hit the lands in this consecutive order: Adventureland, Frontierland, Liberty Square, Fantasyland, and Tomorrowland. If you take a right from Main Street, U.S.A, you'll be starting in Tomorrowland and working your way backward.
Read more: Magic Kingdom Map Disney World
2. Carrying Souvenirs With You ALL Day
That Snow White mug or Goofy plush may be a necessity, but you should definitely wait until the end of the day to make your purchases. While this advice could be applied to every Walt Disney World park, it especially applies to Magic Kingdom because one of the first spots you'll come upon is the Emporium — a Disney Store literally sent from the heavens.
If you've never visited the Magic Kingdom before, chances are you're going to pop in without realizing how great it is — and of, course, how tempting it is to buy something for everyone in your family while you're there.
If you want to buy something early in the day at Magic Kingdom because you or your child just HAVE to have it, then utilize Disney's merchandise pickup and delivery services. This complimentary service allows guests to buy something and either leave it at the entrance of the park to pick up before they leave or have it delivered to their Disney resort. Please note that this service is only available to guests who have another day on their vacation. So, if you're making a purchase Sunday but checking out Monday, you won't be able to have your purchase sent to your resort.
Due to COVID-19 restrictions, this service has been temporarily paused, but Disney has made so many changes with these restrictions, that we have a feeling it'll be returning in the near future.
Read more: Interesting Unique Souvenirs you will Find at Disney World
3. Not Making Dining Reservations
Magic Kingdom is the busiest park at Walt Disney World, so while snagging a dining reservation here isn't impossible, it's not something you want to overlook and go without if you have your heart set on dining somewhere specific.
This is especially true if you didn't realize you could eat inside Cinderella's Castle and want to experience it before your vacation ends. Cinderella's Royal Table located in Cinderella Castle and Be Our Guest over in Fantasyland are two wildly popular themed restaurants in Magic Kingdom that get filled up QUICKLY. And, for good reason. Both restaurants have a delightful menu, character experiences and transport you to another world. Disney World guests can make dining reservations up to 60 days in advance, however, you will be required to pay for your meal at Cinderella's Royal Table upfront.
If you were unable to snag a dining reservation, you can check the MyDisneyExperience app on your phone to see if any time slots opened up. Or, you could check in with the Cast Members at each location to see if they have any availability due to a no-show or last-minute cancelation. Doing this isn't your best bet, so if there's any chance you want to enjoy a sit-down meal at Magic Kingdom, check out what's available and set your alarm for the first day you can make dining reservations for your trip so you don't miss out.
Read more: Where to Grab Breakfast at the Magic Kingdom
4. Not Arriving at Rope Drop
Rope drop isn't for everyone and doing so can be challenging if you have young children, BUT if you can manage it, you should do it. Rope drop is when you arrive at Magic Kingdom before it technically opens. On my last trip to Magic Kingdom, we were able to ride Splash Mountain, Big Thunder Mountain, and Haunted Mansion within the first hour of park opening, which, if you visit Disney World often, you know that the ride queue for Splash Mountain can be an hour at a minimum on some days – especially now that park capacity has increased.
Rope drop allows you to experience the big attractions with minimal wait time. It also gives you some freedom to take photos of a less-crowded Magic Kingdom, if that's something you want to do. Magic Kingdom usually starts to get really busy around 11:00 am and stays that way until dinner time. With rope drop, you can hit up the major attractions, avoid the heat (as much as possible in Florida) and beat the crowds, go back to your resort to swim or relax, and then come back after dinner to enjoy the fireworks.
5. Skipping the Parades or Fireworks
Don't get me wrong, opting to take a plunge down Splash Mountain during the Festival of Fantasy parade isn't necessarily a bad decision, but it's not one you should make all the time. Many people choose to take advantage of the low wait times on their favorite attractions when the guests are waiting in eager anticipation for whatever show or parade is happening. However, skipping out on these during your only day at Magic Kingdom is a big mistake.
For starters, the Festival of Fantasy parade features a slew of your favorite Disney characters, including Ariel, Rapunzel, Merida, and of course, Mickey and Minnie themselves. But it also features the life-size steampunk-inspired Maleficent in her dragon form. This giant dragon actually breathes fire as it glides around Magic Kingdom and is a sight to see for yourself. While the parade is not currently available due to COVID-19 restrictions, what did recently come back is Happily Ever After. Taking place every night at 9:15 pm, Happily Ever After takes guests through classic Disney and Pixar films, features hit songs, and a beautiful tribute to the power of unlocking the magic inside you. It's a must-do for every family visiting Magic Kingdom, and it's the perfect way to sum up the magic of your Walt Disney World vacation.
Read more: Fireworks Are Back at Disney Parks!
6. Not Taking Advantage of Extra Magic Hours
Another big mistake you don't want to make is not taking advantage of Extra Magic Hours. This perk allows Disney World guests who are staying on property to enter the parks early and leave after closing. Disney recently announced that a revised version of Extra Magic Hours will be returning in time for the 50th birthday celebration taking place on October 1, 2021.
Guests who are staying on property will be able to enter the Magic Kingdom as well as the other parks early in the morning before the parks technically open to outside guests. Guests who are staying at select deluxe resorts will be able to take advantage of evening hours starting sometime in October, as well – although no official date has been released yet.
This early access (or late stay) is great for spending more time on your favorite attractions. In the past, my husband and I have been able to ride Tower of Terror and Splash Mountain two or three times as a result of Extra Magic Hours. Another perk is that you don't have (as much) competition for complimentary bus service at the end of the night.
7. Not Knowing What to Expect
Alright, let's just say it — the parks are definitely different due to the pandemic, and the last thing you want is to be caught off guard by any unexpected closures or new rules. When the parks first reopened in 2020, guests had to wear face masks in all areas of the park, except while eating and drinking while stationary. Now, face masks are optional for those who are vaccinated. However, Disney World is not asking for proof of vaccination. In addition to this new rule, guests will still have to wear a face mask on all methods of transportation, regardless of their vaccination status.
There are also closures you need to be aware of. For example, the lobby of the All-Star Movies is getting a fresh new look starting July 12th and will be shut down until October. While this won't impact your ability to book or stay here, you have to consider how this could potentially impact your experience. Likewise, Disney's Contemporary Resort is currently undergoing room renovations and many areas of the hotel are covered up. While this may not be a huge deterrent for some, it could be a huge detractor for others who don't want to pay an arm and a leg for a hotel currently undergoing construction.
Whether it's resort renovations, restaurant closures, or new health guidelines, one of the biggest mistakes you can make when visiting the Magic Kingdom is not knowing what to expect ahead of time. As someone who's visited multiple times since the parks have reopened, I had a much better time knowing what I was going into as opposed to showing up and being disappointed.
Read more: Did the Pandemic Erase All the Magic From Disney World, the Most Magical Place on Earth?
8. Skipping the Boring Rides
Here's looking at you Carousel of Progress, PeopleMover, and "it's a small world." These rides and attractions get overlooked a lot because they're not as exhilarating as Big Thunder Mountain or Splash Mountain, but they're not ones you should skip. For starters, "it's a small world" is an absolute classic and when you ride it, you get a glimpse into Walt Disney's creativity and innovation back in the day. The same applies to the Carousel of Progress, which was one Walt displayed at the 1964 World's Fair. Not only are these rides rich in history, but they're also an easy way to take a break and get in some air conditioning.
Also, the People Mover has some of the best views of Cinderella Castle and Tomorrowland! And c'mon, who doesn't love that?
Read more: History of Magic Kingdom Rides
9. Not Bringing in Your Own Snacks
A big mistake you want to avoid while visiting the Magic Kingdom is not bringing in your own snacks. While there are ample dining selections, the seating selections are not always great, especially during crowded times of the year. Also, standing in line over and over again eats up a lot of time that could be spent screaming on Big Thunder Mountain.
Bringing in your own snacks cuts down on time and money, which is important considering Magic Kingdom has the most attractions and experiences out of any of the parks.
Read more: Top Ways To Do Disney On A Budget In 2021
10. Making the Wrong FastPass+ Selections
Pirates of the Caribbean maybe your favorite ride at Magic Kingdom, but it's definitely not worth a FastPass+. This is because the wait time for this ride can get down to as low as 15-20 minutes at multiple points throughout the day, whereas, you'd be hard-pressed to find the wait time for Seven Dwarfs Mine Train to get lower than 65 minutes.
Some rides in Magic Kingdom consistently have long waits, including Peter Pan's Flight, Splash Mountain, Jungle Cruise, Space Mountain, and Seven Dwarfs Mine Train. When you're making FastPass+ selections, opt for these rides as opposed to Pirates, Haunted Mansion, and Journey of the Little Mermaid.
However, there is some news about FastPass+. While Disney did recently add a "standby wait time" section on their app, Disneyland Paris has introduced Premier Access, which allows guests to purchase FastPasses for popular attractions. The price per person for each attraction ranges between €8 to €15 depending on the time of day. Per Disneyland Paris's website, Premier Access gives you access to the FastPass line but doesn't guarantee that you'll immediately be able to ride it as you could in years past.
No word if this will replace the FastPass+ system at Magic Kingdom, but if it does, you should be even more careful about which attractions you try to score a ticket for if you're paying for them.
Final Thoughts
So there you have it: the top 10 biggest mistakes to avoid in Magic Kingdom. Let us know in the comments if you agree with our tips!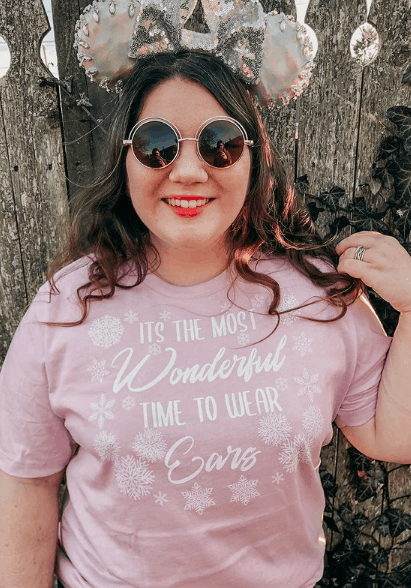 As a self-proclaimed Mouseketeer, Courtney Dercqu is a fan of all things Disney. Between decorating her desk with souvenirs from the park, to making unique mouse ears and having a dedicated Disney Instagram, Courtney is a true believer in the magic of a Walt Disney World vacation. Having had more than 200 articles published on various content, Courtney's excited to share her knowledge and experience with everyone! Be sure to follow her on Instagram for all the Disney magic.
Need More Help Planning Your Vacation?
A travel agent is an essential resource when planning a vacation. Reach out to Magical Travel and they will make sure your vacation is pure magic and no stress! Their services are 100% FREE to you!