Walt Disney World has done its best to create a hassle-free experience for guests, not only upon arrival but for the duration of their stay. One of the best benefits of a Walt Disney World vacation was the use of MagicBands — colorful, RFID-enabled wristbands that allowed guests to link everything from their theme park tickets, room keys, FastPass+ reservations, PhotoPass photos, and debit/credit card. These MagicBands were included in the price of your vacation and would often arrive at your home before your trip, always resulting in some added excitement during your Disney countdown.
Read more: The Magic Behind MagicBands
However, the Walt Disney Company announced last year that MagicBands would no longer be provided on a complimentary basis for Disney World Resort guests starting January 1, 2021. For many Disney World guests, MagicBands have become something of a staple. Fortunately, they do still exist and you can still use them during your vacation — but you do have alternatives you should know about.
What is a Premium MagicBand?
Premium MagicBands are regular MagicBands, however, unlike coming in basic colors, these come in a variety of designs, ranging from classic Disney characters to Star Wars to Marvel superheroes. These MagicBands work the way they always have, allowing guests to enter the theme parks, unlock their hotel room, and charge purchases to their account. Each MagicBand varies in price, but typically ranges between $5-$24.99 depending on the design. The more involved the design is or the more popular the character is, the higher the MagicBand usually is.
Some of the designs we've seen included:
Ariel from the Little Mermaid
Daisy Duck
Moana
Olaf
Pirates of the Caribbean
Disney snacks
BB-8
Darth Vadar (my husband's favorite!)
Cinderella Castle
Belle
Captain Marvel
Tinkerbell
Stitch
Toy Story
The Muppets
and countless others
If you prefer to buy one online, you can click here to see what's currently available on Shop Disney's website.
How to Order a Premium MagicBand
When you're finished booking a vacation through Disney's website, you'll see an option for ordering a MagicBand near your reservation information under the "My Plans" section. Usually, you will see a date next to it that states when you have to order and/or customize your MagicBand by.
In most cases, it takes about 11 days for your MagicBand order to be processed and shipped out to you, so it's recommended that you do so at least a month before you're scheduled to leave for vacation. If you are an Annual Passholder, you will be sent a MagicBand automatically.
Can You Still Use MagicBands in 2021?
Yes, however, there have been some changes. For starters, due to the Coronavirus pandemic, PhotoPass photographers are not allowed to take photos with your phone and will ONLY be able to take a photo of you with the PhotoPass service and link it to your MagicBand and/or theme park ticket. So, if you want any specific shots or photos that aren't selfies, having the MagicBand constantly accessible is a lot easier than having to dig out your plastic ticket each and every time your photo is snapped.
FastPass+ has also temporarily been suspended, which was another benefit of using a MagicBand in the parks. Like with the photos, being able to just tap your wrist against the scanner was a lot easier and more efficient than pulling out your theme park ticket each time you entered a ride's FastPass+ line. With the recent news that the parks are increasing capacity and allowing guests to eat and walk outside without masks or having to remain stationary, it's likely this service will be re-introduced by the end of the year.
Guests can still use their MagicBands to enter the parks and charge food and souvenirs to their account during this time.
Read more: What you Should Never Do with your MagicBand
Is a MagicBand Worth It?
Ultimately, it depends on you and what you like in order to make that determination. Because MagicBands have been around for such a long time, many people are still accustomed to using them and aren't necessarily ready to switch things up. Furthermore, I think MagicBands have become a Disney accessory people genuinely enjoy. Plus, they make a pretty inexpensive souvenir and great collectible.
However, there are new alternatives guests have access to that may make MagicBands less valuable. Not only do they cost money now, but they have a limited shelf-life, expiring about two years after use. One of the benefits of buying a premium MagicBand is that you get to use it multiple times, however, this might not be worth the money if you only visit once a year. This is especially true if your party opts for MagicBands that cost $20 a piece.
Furthermore, Disney recently launched a new service called MagicMobile, which allows guests to save a theme park ticket/pass to their phone to gain entry to the parks. Many guests have complained that this might drain their phone's battery, especially if it becomes an option for FastPass+ later on.
Read more: Turn Your Phone into a Magicband
Disney also offers the digital room key feature, which allows guests to unlock their hotel room through the My Disney Experience app. Like the MagicMobile pass, this eliminates another function of the MagicBand.
Final Thoughts
So where did we land on this subject? As Disney continues to change things up at the parks, I have a feeling that the MagicBand will eventually become a thing of the past, but I don't think that's going to be the case for quite a few years. As restrictions begin to loosen up, I think MagicBands will go back to being the most efficient way to get into the parks and on attractions until a final alternative is introduced.
However, with guests having to pay for bus service to and from the Orlando International Airport to their Disney World hotel starting in 2022 and now having to pay for MagicBands, guests may be trying to economize anyway they can moving forward. So, this might be the beginning of the end of the MagicBand era.
What are your thoughts on MagicBands? Do you still use them?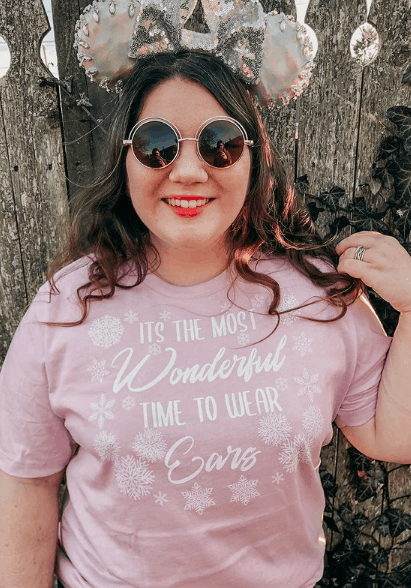 As a self-proclaimed Mouseketeer, Courtney Dercqu is a fan of all things Disney. Between decorating her desk with souvenirs from the park, to making unique mouse ears and having a dedicated Disney Instagram, Courtney is a true believer in the magic of a Walt Disney World vacation. Having had more than 200 articles published on various content, Courtney's excited to share her knowledge and experience with everyone! Be sure to follow her on Instagram for all the Disney magic.
Need More Help Planning Your Vacation?
A travel agent is an essential resource when planning a vacation. Reach out to Magical Travel and they will make sure your vacation is pure magic and no stress! Their services are 100% FREE to you!