We can all agree that stepping inside Galaxy's Edge at Disney's Hollywood Studios is like stepping inside the set of the Star Wars films. Star Wars' legacy is the fact that it's still relevant today, more than 40 years after the original trilogy came out. Whether you're a new fan or an original from back in the day, you can join the rebel force with your own legacy lightsaber.
Read more: The Big Guide to Star Wars Galaxy's Edge
What Are Legacy Lightsabers?
Legacy Lightsabers are intricate replicas of the lightsabers of popular characters in the Star Wars franchise such as Luke Skywalker and Darth Vader used in the films.
These are relatively expensive souvenirs and can cost anywhere from $149.99 – $229.99 depending on the style you choose. This is excluding the blade (the light-up part), which will cost you another $45 to $50 depending on whether you want a 26" blade or a 36" one.
Where You Can Buy Legacy Lightsabers
Legacy Lightsabers are primarily found at Dok Ondar's Den of Antiques in Galaxy's Edge. If you've previously visited Galaxy's Edge, this building is recognizable by the large, green, alienesque statue standing outside among a giant foot and other strange and unusual antiquities. If you've never been to Galaxy's Edge, you'll find Dok Ondar's Den of Antiquities near Docking Bay 7 Food and Cargo inside Black Spire Outpost.
While Disney originally announced that all the merchandise in Galaxy's Edge would be contained to that area, guests were briefly able to buy them at the Star Wars Trading Post at Disney Springs. This was a special offering they did during the beginning of reopening post-pandemic.
As of March 2022, some Legacy Lightsabers at Keystone Clothiers on the corner of Hollywood Boulevard. The pickings are limited to just a few but there is a catch, you will have to spend more. These are sets that come with a hilt, belt clip, and blade.
Complete List of Disney Legacy Lightsabers
If you're in the market for a Legacy Lightsaber, the good news is that you have a lot of great options to choose from that are perfect for fans of any trilogy or story. Lightsabers are available for the following characters. Keep in mind that prices are always subject to change, however, as of publication, this is what they're currently selling for (without the blade):
Skywalker – $219.99 (Keystone Clothiers as a Set)
Reforged Skywalker- $149.99 (Dok Ondar's)
Darth Vader – $149.99 (Dok Ondar's and Keystone Clothiers as a Set $219.99)
Darth Tyranus Count Dooku – $149.99 (Dok Ondar's)
Shadow Maul – $159.99 (Dok Ondar's)
Mace Windu – $219.99 (Keystone Clothiers as a Set)
Kylo Ren – $169.99 (Dok Ondar's)
Ben Solo – $159.99 (Dok Ondar's)
Obi-Wan Kenobi – $139.99 (Dok Ondar's)
Darth Maul – $149.99 (Dok Ondar's)
Rey – $149.99 (Dok Ondar's)
Leia – $159.99 (Dok Ondar's)
Jedi Temple Guards – $129.00 (now retired)
Asajj Ventress – $139.99 (now retired)
Cal Kestis – $159.99 (Dok Ondar's)
Ahsoka Tano – $229.99 (Dok Ondar's, retired but stock remains)
Dark Saber – $209.99 (Dok Ondar's and does include blade)
The Ahsoka Tano is a special one, as hers are the first ones that can change colors, switching between green and blue. Cal Kestis, best known for being a member of the Scrapper Guild, is the latest Legacy Lightsaber to join the shop at the end of March 2022. The Kestis Legacy Lightsaber is ONLY available for purchase at Dok Ondar's Den of Antiquities.
Included Items With Disney Legacy Lightsabers
Each Legacy Lightsaber comes with batteries and a case, but that's pretty much where the inclusions end. As mentioned earlier, each Legacy Lightsaber is sold without a blade, so that will be an additional purchase to complete your lightsaber so you can use it. Guests can purchase the following add-ons:
Display case
Shoulder carrying case
Belt clip attachment
Lightsaber stand
There's a common misconception that guests can customize their Legacy Lightsabers with kyber crystals available at Savi's Workshop, however, that's not true. Unlike the lightsabers at Savi's Workshop, Legacy Lightsabers are not custom-built so there would be no way to customize them with further details. In other words, what you buy, is what you get.
What if I Want a Custom Lightsaber Instead?
If you're interested in buying a lightsaber, but maybe a Disney Legacy Lightsaber isn't for you, then we recommend hopping over to Savi's Workshop. This workshop experience allows guests to make their own lightsaber. Each guest will receive a box that contains:
1 hilt
2 emitters
2 pommel caps
4 sleeves
and 2 sets of activation plates and switches
Guests will choose which ones from the sets they want, as well as the color of their kyber crystal. Available colors include red, blue, violet, and green.
Advanced recommendations are required and payment is due upon check-in at the workshop. This lightsaber-building activity costs $219.99 plus tax per lightsaber.
Read more: Build a Custom Lightsaber at Savi's Workshop
What to Expect Inside Dok Ondar's Den of Antiquities
Once inside, you'll be contained to the first level, as the second level is usually reserved for special items that are kept away from the public. However, you can easily look up and take a look at what's around. You'll find blasters, taxidermy, helmets, and a ton of other treasures straight from Star Wars lure. While you may not be able to explore it, just being able to see these cool artifacts lends to the feeling that you're truly in a galaxy, far, far, away.
Though Dok Ondar is an impressive animatronic, he doesn't really interact with guests too much. But, even so, it doesn't take away from the complete immersion you feel once you step inside.
Who is Dok Ondar Anyway?
You may be wondering who Dok Ondar is anyway. Unfortunately, not much about him has been explored in the Star Wars universe, however, his story has been briefly referenced in the film, Solo: A Star Wars Story, as well as the comic book series based on Galaxy's Edge.
Places to Buy Legacy Lightsabers Online
Sometimes, Legacy Lightsabers are available online at shopDisney. We've seen Legacy Lightsabers from Luke Skywalker, Darth Vader, and Obi-Wan Kenobi all make an appearance online for the same price they are inside the parks. However, it's a hit or miss when they'll be available.
ShopDisney also sells these custom lightsabers for certain characters such as Rey and Mace Windu, however, these are only available in a set that comes with a display stand and belt clip. The Mace Windu set, for example, cost $219.99 and is limited to one item per guest.
Your best bet will actually be Amazon if you can't get to Walt Disney World to buy them in person. The website is currently selling the Ahsoka Tano twin lightsabers set and carrying case for $328.00, as well as many others including Rey, Darth Maul, and Kylo Ren. While this is pricer, some retailers on Amazon allow you to use payment plans such as Affirm to make monthly payments, which may make swallowing this hefty price tag a bit easier.
Are Legacy Lightsabers Worth the Money?
That answer will be completely up to you. If you're a major Star Wars fan or collector, this is an awesome piece to include in your collection. In our opinion, this is better reserved for adult fans and collectors, whereas the customized lightsabers at Savi's Workshop give your kids an awesome experience and more bang for your buck, so to speak.
That being said though, if you or your child will love owning this, then go for it! The best Disney souvenirs to spend money on are the ones you'll get the most use of.
Read more: Star Wars Fan Gift Ideas
Do you own any Legacy Lightsabers? If so, which ones? We'd love to know. Also, don't forget to follow us on Instagram for all the latest Disney tips and tricks.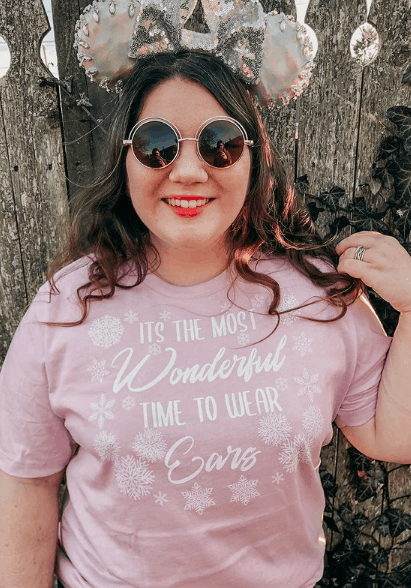 As a self-proclaimed Mouseketeer, Courtney Dercqu is a fan of all things Disney. Between decorating her desk with souvenirs from the park, to making unique mouse ears and having a dedicated Disney Instagram, Courtney is a true believer in the magic of a Walt Disney World vacation. Having had more than 200 articles published on various content, Courtney's excited to share her knowledge and experience with everyone! Be sure to follow her on Instagram for all the Disney magic.