I'll be honest, it wasn't until my last trip to Walt Disney World that I really became obsessed with Loungefly backpacks. Maybe it's because I'm more of a crossbody bag-kinda-gal or because I still only equate backpacks with school despite having graduated over a decade ago, but I didn't really understand the craze behind Loungefly backpacks when they picked up steam in the Disney community back in 2018.
However, the same CANNOT be said for me now, as I have six different Loungefly backpacks on my bedroom wall, one Mickey Mouse ice cream bar crossbody, and a furry (and very adorable) Lotso backpack sitting in my cart on Loungefly's website. Safe to say I've been fully converted to the Disney Loungefly backpack craze and once I move down to Florida in two months, I plan on wearing them every time I walk down Main Street, U.S.A.
Though there are literally HUNDREDS (if not thousands) of different styles, some are rarer than others. If you're in the market for a rare Loungefly backpack like the Princess Sketch one or are just starting your journey of trying to get your hands on those hard-to-find ones, keep reading for everything you need to know about Loungefly backpacks, including tips on how to find those rare ones.
What is a Loungefly Backpack?
If you're looking for a list of rare Loungefly backpacks, then chances are you already know what a Loungefly backpack is. But, if you stumbled upon this page and want to learn more, I've got you covered.
Loungefly backpacks are small backpacks designed with pop culture in mind. Owned by Funko, Loungefly specializes in a variety of different products including but not limited to Minnie Ears, pins, lanyards, tote bags, purses and of course – backpacks. These backpacks aren't the ones you'd find in school. While some do come in fuller sizes like the ones you'd use at school, most Disney fans opt for the mini Loungefly backpack, which are just big enough to fit a water bottle, notebook, food, wallet, and a few other accessories.
Since Loungefly partners with many different companies, they have character licenses for a whole bunch of different brands including but not limited to Disney, Hello Kitty, Harry Potter, Marvel, Star Wars (though both technically owned by Disney), Pokemon, and many more.
Read more: Best Disney Souvenirs to Buy Before You Go
How Big are Loungefly Mini Backpacks?
The standard Loungefly mini backpack is 10.5 x 9 x4 inches. But, don't be deterred by that! As mentioned earlier, these bags can comfortably store everything you'll need for a day in the Disney (or Universal) parks such as sunglasses, bottle of water, snacks, set of Minnie ears, diapers, and even a change of clothes like extra t-shirt or flip flops for if it rains.
Besides the main zippered section, all mini Loungefly backpacks come with a little zippered pocket on the front. In the past, I've used this for my keys, cell phone, face mask, sunglasses, a book, or important documentation I needed for travel. Since these backpacks are made of faux leather, they're pliable so they tend to still keep their shape even if you're squeezing in a few more extra things for your trip.
Personally, I prefer to use these as my personal item on a plane because I'm able to fit more than my regular crossbody purse – and more comfortably, too.
Read more: Best Backpacks for Disney World in 2022 Plus Bags and Totes
How to Buy a Loungefly Backpack
Depending on the type of Loungefly backpack you're after, you may have several options of buying it. Any new Loungefly backpack that's released is typically only available for purchase through an authorized reseller for a limited amount of time, whereas some backpacks are solely designed for a specific retailer. For example, you won't be able to find a Minnie Mouse Main Attraction (MMMA) Loungefly backpack anywhere but the Disney Parks or ShopDisney.
Loungefly backpacks are available at the following retailers:
Hot Topic
Game Stop
BoxLunch
Amazon
Barnes & Noble
707 Street
They are also sold through online resellers such as the Mad Bagger, Cordy's Corner, Owley Boutique, and Under the Sea Collectibles.
Where to Find Loungefly Backpacks at Disney World
Unfortunately, it's hard to pinpoint exactly where to find Loungefly backpacks in Disney World because the location may change, especially based on the design. For example, you're typically not going to find a Haunted Mansion design in Tomorrowland.
However, I've routinely seen Loungefly backpacks for sale at the following locations throughout Disney World:
World of Disney (Disney Springs)
The Emporium (Main Street, U.S.A)
Beverly Sunset Boutique (Sunset Blvd)
Disney Clothiers (Main Street, U.S.A)
Memento Mori's (Liberty Square)
Star Traders (Tomorrowland)
Disney Style (Disney Springs)
Gateway Gifts (Epcot)
ImageWorks (Epcot)
Black Spire Outpost (Galaxy's Edge)
Star Wars Trading Post (Disney Springs)
Disney's Art of Animation Resort
Disney's Riviera Resort
SuperHero Headquarters (Disney Springs)
I've also seen Loungefly mini backpacks scattered across Animal Kingdom.
Why Are Loungefly Bags So Expensive?
One of the main reasons why I was so opposed to buying Loungefly backpacks when they were first released was because of how expensive they were. Paying $75-80 for a cartoonish backpack that I could only wear on a Disney vacation seemed super impractical, and I've learned in recent years that a lot of other people feel the same way I used to.
So what gave rise to the price increase? Us.
And of course, the cost of licensing such popular franchises.
When Loungefly first started releasing backpacks, the designs weren't anything to write home about. They were kind of basic and appealed to a very niche and specific type of crowd. Now, they have licensed rights to very popular brands and franchises and have attracted a wider audience. And personally speaking, I think the Disney community has had a lot to do with this. A few years back I remember seeing the shift in my local Disney store with a greater emphasis placed on "Disney adults." While the stores always carried items that appealed to older kids at heart, it was a place for kids.
Over time, it seems that kids stopped being the main focus and so the emphasis on expensive ears, backpacks, clothes, collector's items, and even housewares began taking over the store. And the introduction of Disney-themed Loungegly backpacks just sent everyone over the edge (in a good way, of course).
Read more: Why Disney World is For Adults
Rare Loungefly Backpacks
When it comes to rare Loungefly backpacks, it all depends on what your definition is. Rare could refer to bags that have since been discontinued, are constantly out of stock or released in limited quantities such as the Minnie Mouse Main Attraction line.
Regardless of what your definition is, these Loungefly backpacks are typically the most difficult ones to get your hands on. You won't really find them online at non-reseller websites or in stock anywhere in the parks, so if you want them, your best bet is to go through a reseller such as Poshmark, Mercari, or eBay (just keep in mind the prices will be raised dramatically).
Loungefly Disney Dumbo Bath Figural Mini Backpack
This Loungefly backpack was a BoxLunch exclusive, which is what makes it so rare. Online, it's retailing for close to $300.
Loungefly Disney Fantasia Character Mini Backpack
Leave it to Loungefly to be makin' my demon Chernabog all cute and stuff. Like the Dumbo backpack, this Fantasia one was also a BoxLunch exclusive that's no longer available for purchase online.
Monsters Inc Boo's Door Light-up Loungefly Mini Backpack
Photo by Under the Sea Collectibles
Like BoxLunch, sometimes authorized resellers like Under the Sea Collectibles receive Loungefly backpacks that are exclusive to their website. As such, the fewer places you can purchase a Loungefly backpack at retail, the more rare it's going to become once it sells out.
This is the perfect example.
Loungefly Disney Princess Chibi Mini Backpack
While you can still purchase other Loungefly backpacks that feature the Disney princesses in their Chibi style (cartoonish, expressive features), this particular backpack is always in high demand and has become quite rare among the Disney community.
Loungefly Princess Sketch Mini Backpack
Photo by Mousefinds on Poshmark
And speaking of Disney princesses, this design is insanely rare with some resellers listing it for as high as $2,000 on their website! Don't worry, I've seen it as low as $750, too (though this is true, I have seen it sell for less than $100 on some sites, too).
The reason why some resellers list this bag so high is because this design is technically retired. As such, it increases its value.
Unfortunately, Loungefly doesn't release a list of all the designs they have available, which is probably a good thing considering I'd find 20 of them I'd want to purchase. Do you own a rare Loungefly backpack? If so, which one do you have? And which one do you really want?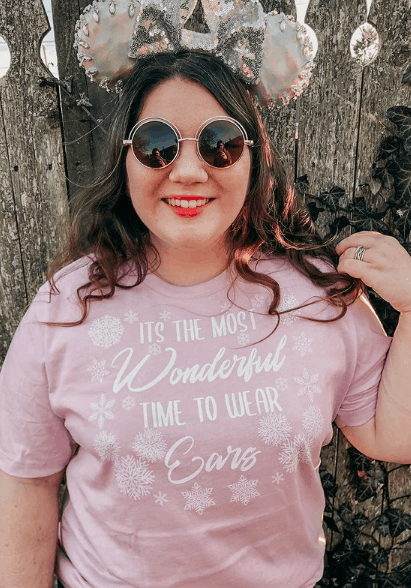 As a self-proclaimed Mouseketeer, Courtney Dercqu is a fan of all things Disney. Between decorating her desk with souvenirs from the park, to making unique mouse ears and having a dedicated Disney Instagram, Courtney is a true believer in the magic of a Walt Disney World vacation. Having had more than 200 articles published on various content, Courtney's excited to share her knowledge and experience with everyone! Be sure to follow her on Instagram for all the Disney magic.
Need More Help Planning Your Vacation?
A travel agent is an essential resource when planning a vacation. Reach out to Magical Travel and they will make sure your vacation is pure magic and no stress! Their services are 100% FREE to you!