I loved doing puzzles as a kid. While they dipped in popularity for a little bit around the early to mid-200s, they're starting to bounce back. I can't scroll through Instagram without seeing someone complete a puzzle in their story at least once a week.
Truth be told, I'm glad that puzzles are making their way back into mainstream popularity because it's a necessary reminder that you don't always need a screen or all the bells and whistles to have fun. If Disney kids (and adults) can agree on anything, it's that magic can be found in the simplest of activities. Fortunately, when it comes to Disney World Puzzles, there's a lot on the market right now to choose from. Here are some of my favorites:
1. The Thomas Kinkade Studios Collection
Though Thomas Kinkade has long established himself as the "Painter of Light," having created countless city and country landscapes, for Disney fans, his name has become synonymous with the House of Mouse. The collaboration between Kinkade and Disney occurred back in 2005 when Disney hired him for Disneyland's 50th celebration. After the success of the collaboration, Kinkade started to create timeless Disney masterpieces that feature different princes and princesses, Cinderella Castle, Mickey Mouse, and other Disney-related landscapes. Today, his collection has expanded to include Star Wars and Marvel.
There are countless Thomas Kinkade-Disney puzzles available. Right now, on Shop Disney's website, you can purchase one of Mickey and Minnie, the Princess and the Frog (pictured above), and Beauty and the Beast. Granted, this selection is always due to change. So, if you want a Thomas Kinkade puzzle, I'd recommend checking out Amazon. This site has a huge selection to choose from including Rapunzel, Peter Pan, Sleeping Beauty. They even have holiday versions!
These puzzles are not only beautiful, but they offer up a challenge. Most of them are around 1,000 pieces so it's a nice little project to work on during the week.
2. National Geographic "My Town" Personalized Puzzles
If you're looking for a unique puzzle, I recommend checking out the personalized "My Town" ones available with National Geographic. Disney acquired National Geographic back in 2019 and had that not happened, I probably would have never known about these cool puzzles. These puzzles can be customized with your location, including address, zip code, and state. Each set is around 400 pieces so it's a moderately challenging puzzle. It's also one big hit with people once they open it due to how unique it is.
I think this makes a great housewarming gift or for newlyweds, so it's one to keep in your back pocket this upcoming holiday season. You can purchase this on Shop Disney's website.
3. Disney Villains by ​​Ceaco
I feel like I can't write a list about the best of anything Disney without mentioning the villains. I'm a huge Disney villains fan and they've gotten increasingly more popular around the parks thanks to accessories like Loungefly backpacks and the new Disney villain earrings by Baublebar.
Ceaco, who makes a lot of different Disney World puzzles, has a great villain-themed one that features Maleficent, the Evil Queen, Cruella, Ursula, Captain Hook, Hades, and more. It has around 2,300 pieces and only costs $19.99. If you're a fan of Disney villains or someone else in your family is, then this is the perfect gift. You can purchase it here.
Ceaco also has other Disney puzzles that feature the following characters:
Cinderella
Jack and Sally from Nightmare Before Christmas
Mickey and Minnie
Ariel
and so much more
4. Frozen Mini Puzzle Pack
Even though Frozen came out in 2013, the Frozen Frenzy is still upon us and there's probably no end in sight (which is fine by me!) If your kids are obsessed with Frozen, they'll love these mini puzzles that feature Elsa, Anna, Olaf, Sven, and Kristoff.
While there's a lot on the market, my favorite is this one that's available on Amazon. It features 12 individual puzzles that each have 48 pieces. I love this one for kids because it offers up enough variety and can last longer than a one-and-done puzzle. I think this is a great way to keep them entertained during winter break or on rainy nights.
Read more: Awesome Disney Kids Halloween Costume Ideas
5. "Play in the Park" Jigsaw Puzzle
Disney has been releasing new puzzles and one of my favorites has been the "Play in the Park" one that debuted in spring of this year. It features all those classic park icons including Cinderella Castle, the Tree of Life, Tower of Terror, Spaceship Earth, as well as different characters like Mickey, Dumbo, and even the Orange Bird! As Stacey says, ca-lassic.
It's 1,000 pieces and perfect for lazy weekends at home when you're missing the parks. This puzzle ranks high on my list because it incorporates everything I love about Disney World: the fireworks, the icons, the characters…even dole whip! This puzzle has been seen at Disney Springs for $24.99, as well as Amazon for $35.95.
Read more: What to Do on your Disney World Arrival Day
Final Thoughts
As I mentioned earlier, I'm really excited that Disney World puzzles are making a comeback. I think now, more than ever, we need to take some time for ourselves and do something for the sake of fun and not for the 'gram, or because we feel like we have something to prove. Doing that can cause you to always feel like you need to "be on" and we need to remember that we don't always have to be. In fact, puzzles have been shown to have many benefits in lowering anxiety and depression – two things that have sadly skyrocketed over the past year and a half. I know for me they have. So not only are these puzzles fun, but they can help you feel more relaxed and happier and I just love that.
Let us know in the comments if you own any of these puzzles or which one is your favorite. Remember, slow down and take it easy, and get lost in the magic of a relaxing Disney World puzzle. I know what I'll be doing this weekend!
Be sure to follow us on Instagram for all the latest Disney tips and tricks to make your vacation more magical.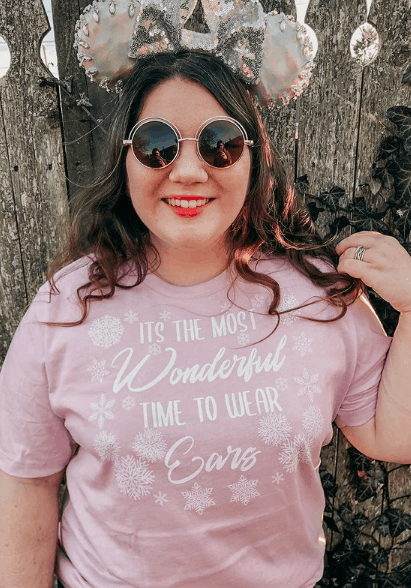 As a self-proclaimed Mouseketeer, Courtney Dercqu is a fan of all things Disney. Between decorating her desk with souvenirs from the park, to making unique mouse ears and having a dedicated Disney Instagram, Courtney is a true believer in the magic of a Walt Disney World vacation. Having had more than 200 articles published on various content, Courtney's excited to share her knowledge and experience with everyone! Be sure to follow her on Instagram for all the Disney magic.
Need More Help Planning Your Vacation?
A travel agent is an essential resource when planning a vacation. Reach out to Magical Travel and they will make sure your vacation is pure magic and no stress! Their services are 100% FREE to you!