How much does it cost to go to Disney World for a week? If you've stumbled upon this article, chances are this is a question you've been asking. After all, unless you've been completely MIA from social media, it's nearly impossible to go a day without some talking head describing the massive price hike Disney World tickets have suffered over the past couple of years.
In fact, according to an article published on CNBC, the cost of ParkHopper and multi-day passes has increased upward of 6% since 2019. Between the cost of tickets, transportation, food, and your resort stay, the prices can add up significantly.
The good news is that there are a few ways you can save money on your next Walt Disney World vacation. Even better, we've provided a total breakdown of how much every part of your Disney World vacation is going to cost you so you can be prepared.
How Much Are Disney World Tickets?
The price of one-day Disney World tickets varies throughout the year, with the most popular times to visit such as during the summer and over the holiday season costing the most.
However, generally speaking, a standard theme park ticket starts at $109 per day before tax. Realistically speaking, you're rarely going to be paying as low as $109 per person. Instead, I would suggest that you expect your ticket to be in the ballpark of around $120-$140 per person per day.
While this number is intimidating, especially if you're traveling with a large family, the more tickets you buy during your trip, the less money each ticket will cost per person per day. For example, based on Disney's website, one-day base tickets cost an average of $109 and wind up costing as little as $55 a day (approximately) for a 10-day base ticket.
While we think of a regular week as being seven days, a week in Disney for the majority of guests is about five days, as they mainly use the weekends to travel. Since most families spend 4-5 days at Disney World, with one day usually spent at each theme park and another spent at either Typhoon Lagoon, Blizzard Beach, or Disney Springs, the cost associated with their trip will vary.
As such, the average family of four spending 4-5 days in Walt Disney World can expect to pay anywhere from $1,974.12 to $2,199.48 on tickets depending on whether their children are between the ages of 3-9 years old.
As previously mentioned, this is just an estimate, so the rates may be higher during busier seasons. For example, ticket prices for a family of four may cost as much as $2,429.44 over the Christmas holiday.
Cost of Park Hopper Tickets at Disney
The prices mentioned above are just for base tickets, meaning only one ticket can be used at one theme park per day. So, if you want to start your day at the Magic Kingdom before winding down at dinner at Le Cellier Steakhouse at Epcot, you'll need to invest in a Disney ParkHopper ticket.
Having a ParkHopper ticket allows you to visit multiple parks in one day, albeit after 2:00 pm due to Disney's new rules. These tickets cost a little bit more than the average one-day ticket, however, the rules regarding price increases during popular times of year still apply. Going back to Christmas week, for example, a family of four could be paying as much as $2,851.56 for tickets, whereas over the summer, they could be paying as little as $2,309.36.
Do Florida Residents Get a Discount?
If you just moved to Florida, you should know that you can get a discount on Disney World tickets simply because you're a resident of the beautiful Sunshine State…even without being an Annual Passholder!
Florida residents get a discount on 3 or 4-day passes. Guests purchasing a 3-day ticket will get 30% off their ticket price, whereas guests booking 4-day passes will receive a 40% discount.
How Much Money Do I Need for Food at Disney World?
A lot of blogs will tell you that the average guest spends about $50 a day on food, but realistically, I'd say adults are spending probably closer to $100. Like tickets, the price of food also increased at Disney.
While there are several ways you can economize when it comes to food (which I'll touch base on later), eating at Disney can be expensive, especially if you opt for sit-down dining options once a day during your trip.
For example, lunch at Be Our Guest Restaurant costs $62 per adult, excluding specialty drinks such as wine or other cocktails. Children between the ages of 3 and 9 cost $37. Now factor in the cost of dole whip ($5.99), a cup of coffee and cinnamon roll from Main Street Bakery for breakfast,($9.98), a pepperoni flatbread for dinner at Pinocchio Village Haus ($11.99), and a Mickey pretzel ($7) for an evening snack and you're easily looking at an average of $96.96 per adult per day, excluding water and other snacks you'd like to try along the way.
How Much Does it Cost to Stay at Disney World?
Disney World resorts are broken down into three categories:
Value Resorts: All-Star Movies, All-Star Sports, All-Star Music, Art of Animation, and Pop Century. Depending on the time of year and room type, guests can pay anywhere from $168 to $856 per night.
Moderate Resorts: Port Orleans (Riverside and French Quarter), Caribbean Beach, Fort Wilderness (cabins only), and Coronado Springs. Nightly rates at these resorts will cost anywhere from $240 to $816 depending on the time of year.
Deluxe Resorts: Polynesian Village, Animal Kingdom Lodge, Wilderness Lodge, Yacht and Beach Club, Grand Floridian, Riviera, Saratoga Springs, BoardWalk Inn, and Contemporary. Rates at these locations will cost you the most money and range from $442 to $5,738 per night.
You're going to get the most bang for your buck at a Disney Value resort, however, depending on the deals going on at the time of your vacation, you may be able to book a deluxe resort for a much lower rate similar to the nightly rate of a moderate resort.
My husband and I did this back in September and were able to save about 25% on the cost of our rooms at Animal Kingdom Lodge, paying in the $300-range as opposed to the mid-$400s it would normally cost.
Savings Available at Disney
If you're using a Disney travel agent, they're always on top of the greatest deals so they'll know what kind of discounts to apply to your vacation dates.
However, if you're booking your Disney vacation yourself, it's always a good idea to check Disney's websites for any offers. While these savings are normally bookmarked at the top of the page, you can always find them at the bottom of the page under "Special Offers." Discounts are awarded to Disney Visa cardholders, Annual Passholders, and members of the military.
As of publication, Disney is currently offering up to 25% savings on rooms booked between July 8th-September 30th of 2022 for subscribers of Disney+. Since Disney+ is only $7.99 a month, this is a great, affordable hack to use to get a better rate on your upcoming Disney World vacation.
What's the Grand Total?
At a minimum, a family of four could be spending about $4,814.12 and up to $8,851 on average for four-five days in the parks and at a Disney World resort hotel. As such, it's important to discuss different ways you can save money:
Great Tips for Saving Money at Disney
There are a lot of great tips for saving money at Disney. Here are just a few of my favorites:
Look out for those special offers that take 25% off the cost of your room. This saves you more money than you realize!
Use a Disney travel agent. They can maximize your savings by taking advantage of special deals as soon as they come out and can help plan your trip during less busy times.
Compare prices and be flexible. Maybe you want to visit in mid-September, but you might save more money if you opt for the start of the month.
Bring your own water bottles and snacks. Also, ask for cups of water at quick-service dining locations instead of water bottles.
Order larger snacks for breakfast and lunch and save the expensive meals for dinner.
What Are Some of Your Money-Saving Tips at Disney?
If you were asking, how much does it cost to go to Disney World for a week, we hope this helped answer your question! Do you have any money-saving hacks you use to offset the increasing costs of a Disney World vacation? Let us know in the comments below!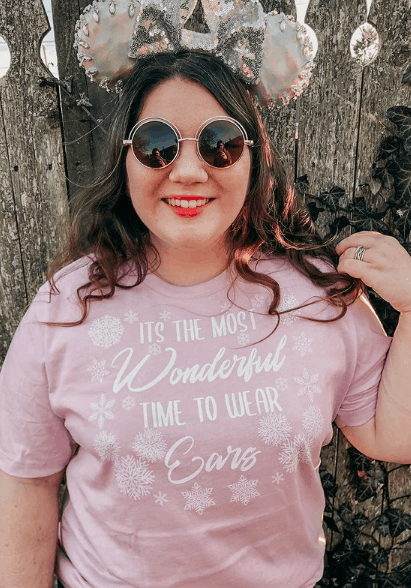 As a self-proclaimed Mouseketeer, Courtney Dercqu is a fan of all things Disney. Between decorating her desk with souvenirs from the park, to making unique mouse ears and having a dedicated Disney Instagram, Courtney is a true believer in the magic of a Walt Disney World vacation. Having had more than 200 articles published on various content, Courtney's excited to share her knowledge and experience with everyone! Be sure to follow her on Instagram for all the Disney magic.